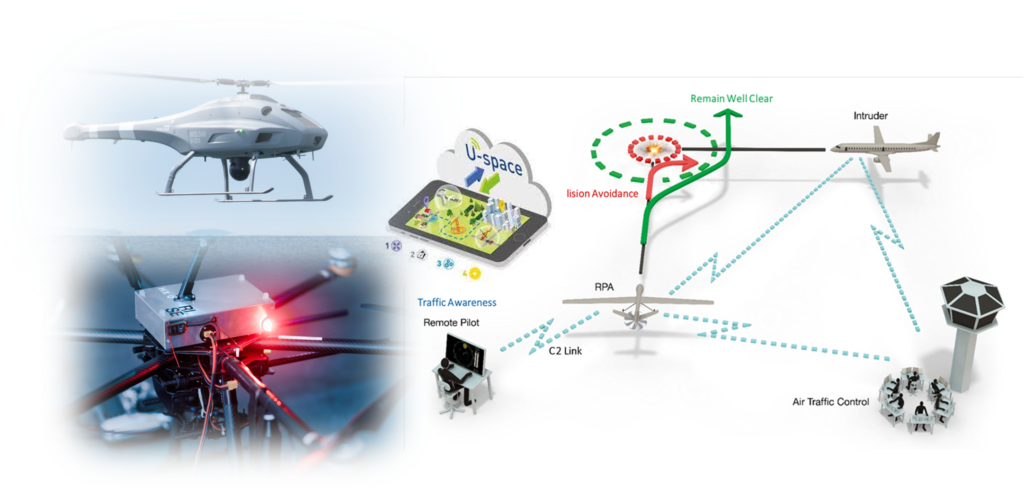 We are pleased to invite you to Live Demonstration of Future Advanced Air Mobility
During the first day of the Live Drone Demo Week 40 we will perform two live demonstrations:
Last Mile Delivery Systems (LMDS) in the research project Test Arena Autonomous Airport and
Detect and Avoid system in the European SESAR-ERICA-project.
During the day there will be conference and exhibition with technology, regulations and societal aspects on Advanced Air Mobility for the future.
Date and Time: 22-10-05 at 08.30 – 18.00
Venue: Saab Buildning 146 , Åkerbogatan Linköping
Registration is now closed. If you have any questions please contact us saab@eventreg.se.
Agenda
08.30 Demo Day starts
09.00 Introduction and Outlook ATM / UTM
10.00 Project presentation LMDS
10.30 Live Demo LMDS
11.20 Project presentation DAA in SESAR ERICA
12.00 Live Demo DAA in SESAR ERICA
12.30 Lunch
13.45 Sessions
16.30 Exhibition and Mingle